February 22, 2021 --
Rucker Equipment Co. is proud to announce three new tractor packages for 2021.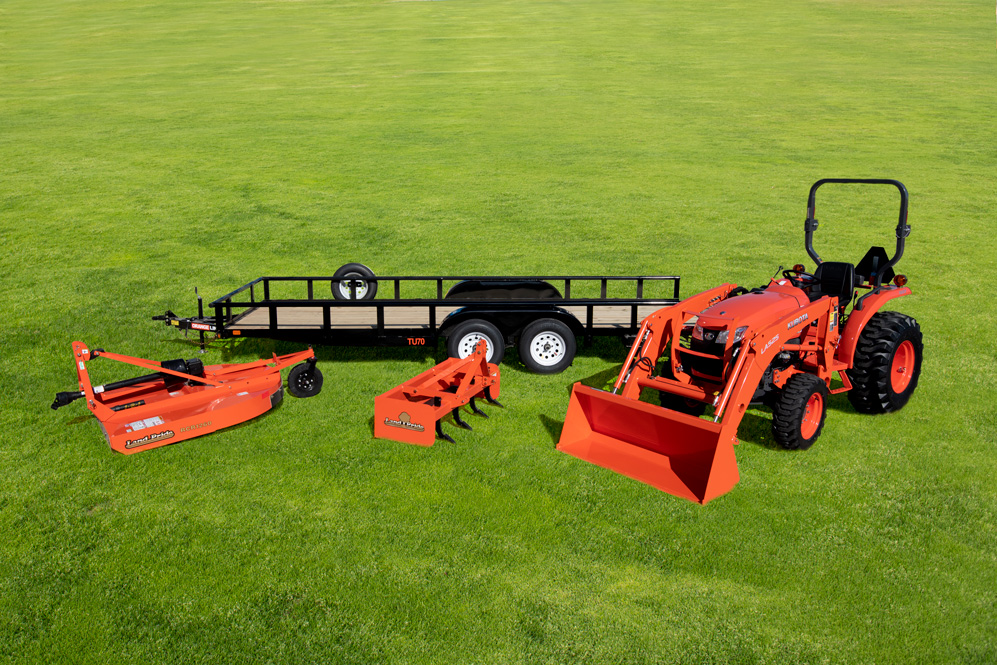 The B2401 DT, L2501 HST, and the L3301 HST packages come with genuine Kubota loaders, Land Pride rotary mowers and box blades, as well as a top-of-the-line Kubota Orange-Line trailer.
Rucker Equipment can also custom build any package to suit your specific needs. Just give us a call at 903-729-6951, shoot us an EMAIL, or click the "TEXT US" button at the bottom of this page - we're happy to help you put together the pefect package!